Case Studies
RIGHT ON VOICE CUSTOMER SUCCESS STORIES
Businesses of all sizes and shapes use Right On Voice. And we get a big kick out of seeing ROV helping companies function better. We help companies improve efficiency, build better processes, deliver brilliant customer support and most of all, have happy agents! Here are a few of our clients who've shared their cloud telephony success story with us.

About TripExplorer.com:
TripExplorer.com started out as a traditional travel agency with home based employees across USA and now operates as leading travel portal on the Internet selling airline tickets to cruises to vacation packages.
The Challenge:Existing set up with the traditional phone system only allowed us to take calls at the home office in New Jersey.Even the home based agents were not connected via agency's main phone number.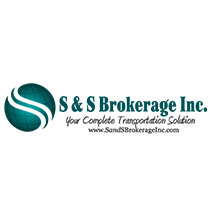 S & S Brokerage consolidates all communication channels using Right On Voice.
S & Brokerage Inc, a New Jersey based freight management company with 4 offices across United States and overseas was facing a challenge in bringing all of the offices under one network. Right On Voice provided ready to use plug and play hosted PBX solutions to overcome the challenge. Company's primary phone number rings at all locations with each IVR functionality that reaches group of extensions simultaneously at different locations.
@ Right on Voice for providing me with a low cost virtual geo number. Great support and easy to use website!

@ ROIVOICE logged fault 8pm. Support fixed it before 9pm. My bad – error with softphone settings 🙂 fantastic #customerservice

Such honesty in a tech service company is refreshing. @ROIVOICE

More great service received tod @ROIVOICE. Thank you to the Support team for helping me today!